Town | Lake | Sigtseeing
"Pack your bags, book your ticket, you're going on an adventure"

Getting From Munich To Starnberg By Train
Train Services | There are over 60 train services per day between Munich and Starnberg but only around 15 of these services are direct services with the remainder traveling via alternate regional centers. The S6 line of the München S-Bahn is the best option and offers the fastest service from Munich to Starnberg by train.

Train Tickets | Reportedly you can actually get tickets for the Munich to Starnberg train journey for as low as €1 with a forward purchase but the reality is that most tickets on the service are between €5 and €8 per person.

Train Times | The journey from Munich to Starnberg via direct train services is about 14 miles or 22 km and takes around 35-40 minutes maximum. On non-direct services, the train journey from Munich to Starnberg can take upwards of four and a half hours.

For the most up-to-date pricing and ticketing options on the Munich to Starnberg Rail Route, please search via the Deutsche Bahn Website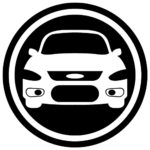 Getting From Munich to Starnberg By Car
Car Times | The Journey from central Munich to Starnberg by car is over a distance of around 17 miles or 30kms and takes around 25-30 minutes on average.
Car Route | Take the A95 Motorway from Munich in the direction of Garmisch-Partenkirchen and then leave the A95 at the Starnberg turnoff which is at Junction 4. You will then simply take the A952 into central Starnberg where you can easily find parking.
Getting From Munich to Starnberg By Bus or Coach
Honestly, with such fantastic train services in operation from Munich Hauptbahnhof, there's no need to worry about trying to figure out how to get to Starnberg by bus. In fact, it can be quite difficult as there are no bus departures from Munich City Centre to Starnberg by bus and you'd have to travel halfway out to Starnberg before finding a bus route to complete your journey.
Getting From Munich to Starnberg By Cycle
Cycle Times | The Journey from central Munich to Starnberg by cycle all depends on your route and departure point in Munich. The distance could be as little as 30kms or as much as 40kms depending on the route you decide to take from Munich to Starnberg. Less than an hour for experienced serious cyclers or an hour-and-a-half journey for a fit cyclist, maybe two hours if you're not so fit.

Cycle Routes | There are so many different cycle routes from Munich to Starnberg but our favourite here at Absolute Munich is to follow the Isar River south from Munich to Grunwald before turning off to Buchendorf. At Buchendorf you then turn south to arrive at Starnberg via Leustetten. Check out all the cycle routes on the Bikemap.net website where you can find our favoured route.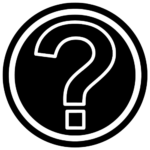 Getting From Munich to Starnberg By Other Means
There are plenty of other ways to get to Starnberg from Munich including on foot – yes many people take the walk and usually they follow one of the cycleways (see above).

Walking | Again the actual time will depend on your route and starting point but from central Munich expect to take at least 5 hours to cover the distance or perhaps as much as seven hours at a leisurely pace. Make pans via the bikemap.net website or the fantastic route planning app Komoot. Hiking around Munich is a very popular pastime and many Muncheners like to walk out to Starnberg early, take in lunch and catch the train back in the afternoon.

Taxi and Uber | Plentiful and easy to find in Munich either of these options will cost you somewhere between €50 and €70 euro depending on peak times, demand etc.

Blah Blah Car | The Munich to Starnberg route isn't massively popular on the route but you can get some rides popping up from time to time for as low as €5. Check out the Blah Blah Car Website.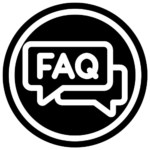 The Most Frequently Asked Questions About Getting from Munich to Starnberg
What Is The Easiest Way To Get From Munich To Starnberg?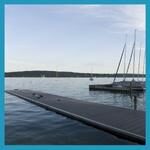 The train on the Munich S-Bahn is the easiest way to get from Munich to Starnberg. The Munich S-Bahn network is operated by S-Bahn München, a subsidiary of DB Regio Bayern – itself a wholly owned subsidiary of Germany's national railway Deutsche Bahn.
What Is The Quickest Way to Get From Munich To Starnberg?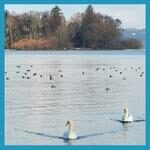 Car is probably the quickest way but in times of heavy traffic, the train is still your best bet.
WHat Is The Cheapest Way To Get From Munich To Starnberg?
The cheapest ways are by walking or cycling (if you have one) but they are also the longest ways obviously.
How Long Does ThE Munich tO Starnberg Train Take?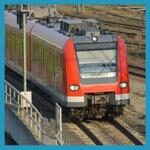 17 minutes is the quickest possible travel time on the direct services and up to say 45 mins on the longer services.
Why Visit Starnberg?
Starnberg has so much to offer such as the magnificent Lake Starnberg, the surrounding walks, the cool vibe of the boutique shops and much more.
To find out just why Starnberg and its magnificent lake are such a massive lure to Bavarians everywhere please read this Lake Starnberg blog post to find out all about going on an adventure to Starnberg.
The city has a plethora of cafes, hotels and has an almost Mediterranean feel about it – despite how cold it gets here in winter.
More Great Articles on Munich to Read
Ettal Abbey is a Benedictine monastery located in the small village of Ettal in Bavaria,…
Getting From Munich to Local Destinations
| | | | |
| --- | --- | --- | --- |
| From Munich to Starnberg | From Munich to Dachau | From Munich to Erding | From Munich to Herrsching |
| From Munich to Freising | From Munich to Augsburg | From Munich to Rosenheim | From Munich to Tegernsee |
| From Munich to Moosburg | From Munich to Memmingen Airport | From Munich to Landshut | From Munich to Andechs |
| From Munich to Munich Airport | From Munich to Worthsee | From Munich to Chiemsee | From Munich to Furstenfeldbruck |
| From Munich to Zugspitze | From Munich to Neuschwanstein | From Munich to Landsberg am lech | From Munich to Garmisch |
Getting From Munich to german Destinations
| | | | |
| --- | --- | --- | --- |
| From Munich to the Black Forest | From Munich to Dresden | From Munich to Nuremberg | From Munich to Stuttgart |
| From Munich to Rothenberg | From Munich to Berlin | From Munich to Lindau | From Munich to Hamburg |
| From Munich to Hanover | From Munich to Berchtesgaden | From Munich to Füssen | From Munich to Dusseldorf |
| From Munich to Cologne | From Munich to Konigsee | From Munich to Deggendorf | From Munich to Mittenwald |
| From Munich to Ulm | From Munich to Ingolstadt | From Munich to Regensberg | From Munich to Passau |
Getting From Munich to International Destinations
| | | | |
| --- | --- | --- | --- |
| From Munich to Brussels | From Munich to Vienna | From Munich to Budapest | From Munich to Milan |
| From Munich to Paris | From Munich to Innsbruck | From Munich to Hallstatt | From Munich to Venice |
| From Munich to Zurich | From Munich to Salzberg | From Munich to Amsterdam | From Munich to London |
| From Munich to Prague | From Munich to Rome | From Munich to Frankfurt | From Munich to Kyiv |
| From Munich to Liechtenstein | From Munich to Florence | From Munich to Croatia | From Munich to Athens |
Share This Page