Who's Behind This Blog? Find out All About Absolute Munich Here
Hi and Welcome to the Absolute Munich blog! 
We're FRED and MARK, just a couple of regular bloggers who happen to LOVE Munich, care DEEPLY for the environment, and have a PASSION for sharing our extensive and diverse range of Munich and Bavarian experiences with others.
We aim to research, experience and deliver our content in the most SOCIALLY responsible form, and we strive to publish the best possible content on Munich and Bavaria that we are mentally and physically able to.
It is our SINCERE hope that this blog will assist and inspire you, our readers, to be able to experience and enjoy this part of the world as much as we do.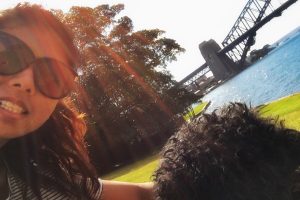 The "Fun" About Me Bit:
I'm a curious fuzz ball who just wants to see more and know more!
With my Asian and Australian background, food, nature, and sport are inescapable parts of me. Having lived in five different countries and traveled (and backpacked) in between, I understand that it is never easy to start in a new city.
This time around, lucky me, my partner in crime is German and he grew up in Munich. So I have discovered so many fun, random and historical facts about this city and I'm ready to share these with you, making your stay/visit here more homely and exciting!
My professional background is in interior design and visual merchandising. I know it sounds typical, but I love wandering in markets, sussing out vintage clothes and furniture, and taking pictures of beautiful things.
The other side of me is that I am a bit of a hippy, dirtbag climber. Whilst I enjoy the fancy side of life, there's nothing better than getting rugged in Nature. This is where my "green" consciousness kicks in.
As I spend most weekends climbing, nature affects me a lot! Being sustainable is therefore part of my daily goal. In this blog, I hope to give a positive spin on this!
The "Boring" About Me Bit: 
I started baking bread after arriving in Germany!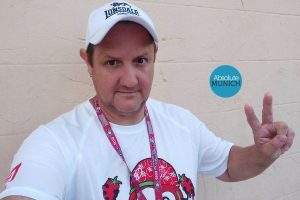 The "Fun" About Me Bit:
I'm just an average normal everyday Australian guy. 
As long as average/normal and everyday means avid traveller (over 50 countries), sports lover, everyday blogger and dedicated parent. Cause I'm all those things as well.
I've been building websites and blogging for what seems like forever! You could say it's a bit of an addiction for me as I just can't seem to stop. I love the creative process of blogging and I also love helping others with their blogging and business goals. 
From time-to-time my "inner kid" breaks out and takes charge and this usually results in more travel, cultural faux pas and getting into some fun mischief with my two girls, whom I adore.
I've been to Oktoberfest in Munich over twenty times and spent nearly 250 days inside those famous Munich Beer Halls….and Munich is just one of my many festival traveling vices. I've also been to the ridiculous Spanish Tomato Fight of La Tomatina on multiple occasions, as well as the equally amazing (but much less known) Wine Fight held annually in Haro, in the Rioja region of Spain. Spain has some amazing festivities!
I've extensively traveled Africa, Europe, Asia, and Australia but am continually plagued by the knowledge that there is so much more to see and do on this incredible planet.
The "Boring" About Me Bit: 
Whilst I still travel to Munich regularly I actually live in a small village in Berkshire in the UK.
I actually do have my own Digital Marketing business which I'd love you to check out if you have any interest! I am well versed in web design, social media marketing, SEO, and video production.
I like sleeping and kayaking!
About Absolute Munich: Find out More!
Munich is one of the most incredible cities not only in Bavaria, but in Germany as well. Munich is renowned throughout Europe for it's green spaces, architecture, history, cosmopolitan vibe and friendly people.
Noted as 3rd place in a list of The World's Healthiest Cities, compiled utilising advanced methodology by the team at Spot a Home, Munich is consistently rated as both top place to live and a top place to visit. Munich, being such a desirable place to live in Bavaria and in Germany, is a little more expensive overall, than the rest of the country – but absolutely the pros will always outweigh the cons of this incredible city.
To deliver the best possible content in the most socially responsible manner we can. We strive to provide the most "on-point" information available, so you too can have an AMAZING Munich experience.
Please check out our BLOG which we continually update with info about the City of Munich, Things to do in Munich and all the Best Stuff to See in Munich. We include day-trip experiences from Munich throughout Bavaria (and even beyond), and we provide a unique insight and perspective from a locals point of view (Fred) and from a regular visitors point of view (Mark).