Yes. Munich is widely recognized as being an extremely safe city and an amazing place to visit. In fact, global statistics reporting company Numbeo backs up the answer to the question of
Is Munich Safe
with data and actually has Munich listed as 2021's
eighth-safest city in the world
. Statistics can be manipulated, however, and reality sometimes differs, but speak with almost any resident of Munich personally, and they'll tell you the same thing in that they're proud of how safe their city is. With a population of 1.5 million, Munich offers so many things to do and enjoying your time here is of paramount importance to the local authorities so they work very hard to ensure that safety is always at the top of their tourism and domestic agendas. In this ULTIMATE Guide to safety in the city, we'll explain just why Munich is a safe place to both visit and live and we'll reveal why Germany's third-largest city is a mecca for numerous tourists each year. We'll outline the best neighborhoods in Munich, discuss the "bad areas" to avoid, provide a list of
Munich Safety Tips
, and we'll detail the low crime rate here in the Capital of Bavaria.
Is Munich Safe For Tourists? Are There Bad Areas?
Yes. Visitors and international tourists to the fantastic State Capital of Bavaria definitely don't need to (overly) worry about crime and about feeling unsafe walking the streets of Munich. Just be aware, and diligent and practice common sense in certain less desirable areas of Munich, much as you normally would anywhere else as you navigate the city. Though relatively small by world city population standards, Munich is still a big city, but is considered one of the safest major cities in Europe and has very low violent crime rates compared to other large metropolitan areas. As long as you take basic precautions like being alert in crowded areas, not leaving valuables unattended, and avoiding poorly lit areas at night, you are highly unlikely to encounter any issues. The city's reputation for safety and orderliness is well-deserved. And yes, there are what might be considered bad areas or less desirable areas, but on a world scale, Munich's bad areas are often better than some city's good areas. So it's all relative! Locals and tourists alike can comfortably go about their daily lives without feeling threatened. While petty crimes like pickpocketing and thefts do exist, violent confrontations are extremely rare and you would have to be particularly unlucky to encounter such crimes on any trip to Munich. Much of the city center is open and walkable even late into the evening. So visitors can enjoy Munich's parks, gardens, restaurants, and beer halls well into the night with peace of mind. Overall, travelers should feel at ease wandering this exceptionally secure city and focus on enjoying its amazing sights, sounds, and experiences rather than worrying about safety. With proper vigilance, the City of Munich offers a safe, inviting, and hassle-free experience for tourists.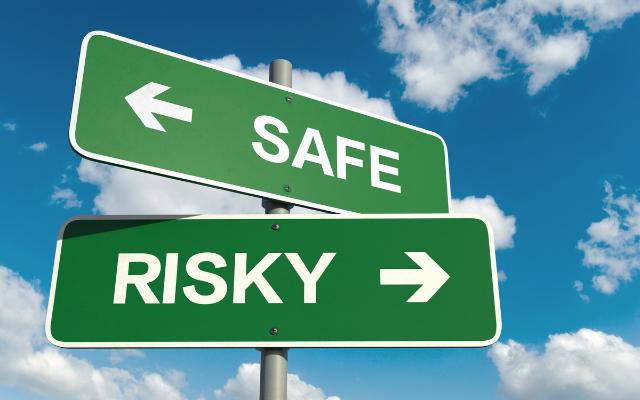 Is Munich Safe At Night? Are There Areas To Avoid?
As we've already revealed, Munich is one safe city.  there is no evidence to suggest that crime in Munich rises in the evening or overnight. The shadiest part of the city, probably best to be avoided at night, is around the Main Train Station (Hauptbahnhof) but again, as a comparison to other shady areas of other cities such as London or Paris, it's actually not that bad. Whilst Munich is a safe place to visit like anywhere there are areas in Munich best avoided and other areas that have a good reputation for being a safe haven, even at night!, Luckily when you visit Munich, even if walking about alone at night, your backed by the knowledge that this is one of the safest cities in the world.
Is Munich Safe For Solo Female Travellers?
Yes. Obviously, you'd take the normal precautions walking alone as a female solo traveler or resident just the same as you would anywhere else, but you will have no problems walking around alone in Munich. Thousands of women do so in the city every day. As with any of the countries you may visit in Europe, you should be aware that drinking in public is legal in many public areas, so a female who is alone may feel a little less safe due to the incidences of public nuisance which do occur, especially after local football matches. Overall, however, we know that many women have commented that they feel that the city feels very safe for solo female travelers.
Is Munich Safe To Live? What Are The Best Areas?
Yes. Just ask any local and they'll tell you this is so. As stated earlier Munich residents are proud of the security in their city. In fact Bavaria is Germany's safest state. Here, in southern Germany, it's very unusual that you'll experience threatening behaviour or be exposed to crime. Bavaria actually has the lowest crime rates in the entire Federal Republic.
Is Munich Safe To Travel To?
Yes. Munich Airport (München Flughafen) and Munich's Main Train Station (München Hauptbahnhof) have both implemented the best and most appropriate hygiene measures possible. Protecting the public and ensuring travellers to the Bavarian Capital can arrive and depart in a relaxed manner has always been the sole aim of the city's authorities. Find out more about Coronavirus measures at Munich Airport check out their
website
with Federal Government updates to be found
here
Travelers to and from Munich should also take note of the Simply Munich
Customer Journey PDF
Munich Crime Rate: Data and Statistics
Munich is, in fact, one of the safest cities in Germany.  In fact, Munich has a safety index score of 82.68 – compare that to Sydney at 66, New York at 54, London at 47 and say Cape Town at 27 and you should start to feel relaxed straight away! Check out all the complete data available on the Nomad List
website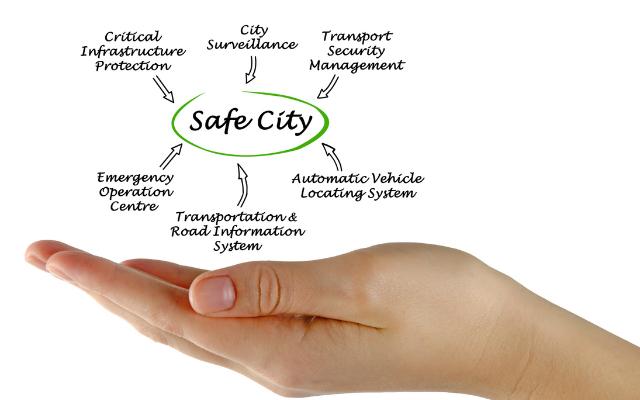 Munich Terror Attacks: Is Munich Dangerous?
The 1972 Munich Olympics Massacre, the Oktoberfest Terror Attack in 1980 and a shooting in 2016 are the three terror-related incidents in the city that people would remember. But overall, since technology and advances have been made in surveillance and security, there are very rarely now terrorist attacks in Germany at all. The general public and travellers to Munich however, should always remain diligent, just as they should anywhere in the world. Munich is definitely not known as being dangerous and this applies to terror based attacks, and to overall violent crime equally.
Personal Safety Tips For Munich? Should I Have Travel Insurance?
If you are concerned about your safety and are still not comfortable getting about the city alone then the following general tips should help put you at ease.
Make sure you are familiar with the public transport system so you know how to get back to your accommodation easily and quickly. Be aware of your surroundings.
Always carry a city map with you for directions and follow major thoroughfares rather than small alleyways and shadowed streets. Be discreet when looking at maps and perhaps ask a shopkeeper if you require directions.
If you're in a group, try and travel together. Safety in numbers!
Many travel websites such as Nationwide provide general excellent information and are happy to provide tips and recommendations on visiting world famous cities such a Munich so read up before you arrive.
Don't draw attention to yourself by paying with wads of cash or having expensive equipment draped about your person.
Scammers are about in Munich, just like in any other large city, so beware of anyone trying to sell things like public transport tickets or similar and always use official channels and sales counters when purchasing public travel or tourist attraction entries.
Always make sure you have copies of important documents like passports with you but leave the actual original documents at your accommodations.
As with visiting anywhere outside of your local area Travel Insurance should be a must!
Is Munich Safe From Coronavirus?
Yes. Munich is as safe as any other city in Europe or the world that has taken the best possible precautions against Coronavirus and infection rates have been reduced dramatically since the start of the pandemic. Absolute Munich has a page dedicated to topics centred on Coronavirus in Munich and you can check out more information
HERE
including links to the official muenchen.de portal which is updated daily. Munich (and Germany) have extremely high standards of hygiene and an excellent health care system. So should you fall ill in Munich, you will be exposed to some of the best medical personnel in Europe. Plus there is a pharmacy (Apotheke) on just about on every corner!
Munich Safety Index Rating EXPLAINED!
The Crime Rate data (as outlined in the above paragraph) only details crime as it suggests. But a city's safety Index takes more into account such as Public Transport Timings, Road Traffic Incidents, discrimination, and much more to determine the Safety Index Rating of a particular city. Here is an overview of the Munich safety index and what the ratings indicate. This comparison is done for Europe and in fact, on a world comparison, Munich has an even higher rating than this. Regardless, you can clearly see Munich is the only German city on the European list and it lies in third place of the safest cities in Europe as a whole.
Munich has a safety index score of 79.2 according to Numbeo, a crowd-sourced database of city metrics.

This score puts Munich in the top 10 safest cities in the world. It is considered a very safe major city by global standards.
The safety index is calculated based on surveys of Munich residents across 4 categories

Crime – Level of crime such as theft, assault, vandalism. Munich scores high for low crime.

Safety Walking Alone – How safe people feel walking alone during the day or night. Munich feels safe.
Discrimination/Intolerance – Levels of discrimination and intolerance against minorities. Low levels were reported.
Natural Disasters – Risks from natural disasters like floods, quakes, etc. Munich has minimal risks

Munich's high safety stems from low violent crime, strong policing, stable economy, good infrastructure, and socially progressive policies.

Safety levels can vary across different neighborhoods, but most areas of Munich have high safety. Wealthier districts tend to have lower crime.
Overall, the high index rating reflects Munich's reputation as one of the globe's most secure major cities thanks to social stability and effective governance. It provides residents and visitors a high degree of safety.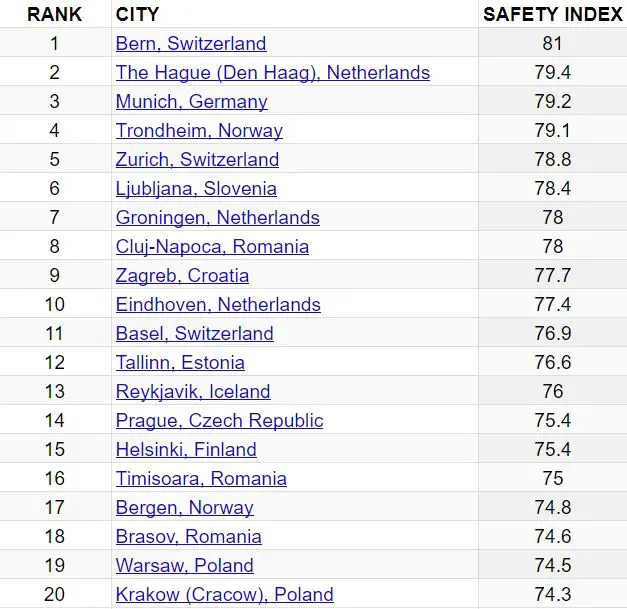 Conclusion: Is Munich A Safe City?
Munich, this wonderful Bavarian city here in Germany, is a city surrounded by quaint timbered medieval villages, majestic mountains and beautiful countryside. Never do we think or feel that our wonderful city is anything but safe. From the seasonal Christmas Markets to perhaps obtaining train tickets at Munich Central Station (Hauptbahnhof) or wandering at night without a friend, you should be able to enjoy all that Munich has to offer. Commonsense will ensure you avoid petty thefts like being targeted by a pickpocket and even though Munich is an international city you'll be sure to feel like one of the locals here!
Munich, and Bavaria, ARE AMONGST The Safest PartS of Germany
So, if you are contemplating a trip to one of the most beautiful German cities, which is steeped in history and culture, don't let thoughts of dangerous crime or terrorism put you off as these are very rare occurrences in Munich. With millions of tourists visiting this international city every year without incident, you can also enjoy Munich and feel safe walking around Munich at any time of the day or night when taking the usual precautions you would take anywhere. Obviously, you need to be aware in certain parts, especially at airports and train stations where there are lots of tourists, but honestly, public transportation hubs are going to attract unscrupulous elements in any city anywhere on this planet. Thanks for reading our comprehensive page on the topic of
Is Munich Safe
and we certainly hope we've convinced you that it is! We hope this information helps! Stay Safe and we hope to see you here in
München
| Bleib sicher Ist München Sicher | Jawohl