Nature | Historic site | Brewery
"Beer is proof that God loves us and wants us to be happy," – Benjamin Franklin

Getting From Munich To Andechs By Train
Read our FULL guide to Kloster Adechs today!
Train Services | It's very easy to reach the base of Kloster Andechs by train. Simply take the Munich S-Bahn on the S8 line to the last station, Herrsching. From there you can catch the regular local bus service up the hill to the monastery which will take about 8 minutes. A walk from here will take about an hour.

Train Tickets | Herrsching belongs to Zone 3/4. Traveling from Munich M Zone using the single journey ticket will cost 8.80 Euro. It's definitely cheaper to purchase the Single Day ticket at 11.20 Euro or the 20.70 Euro Group ticket, which is valid for up to 5 adults.

Train Times | The journey from Munich main station to Herrsching takes 50mins. There are usually 2 trains that run every hour but at peak times and on Saturdays, there are additional trains on the service. Reportedly there are 440 train services per week between Munich and Herrsching.

For the most up-to-date pricing and ticketing options on the Munich to Herrsching, you can check on the MVV website.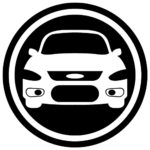 Getting From Munich to Andechs By Car
Car Times | Driving from Munich to the hilltop of Kloster Andechs is around 43.5 km and takes around 40mins.
Car Route | Take the A95 Motorway from Munich in the direction of Garmisch-Partenkirchen and then leave the motorway via A952 exit at Starnberg. Following the B2 and turning off at Pöcking. Following St2563 will lead you to Andechser Straße. This will then take you to the Andechs mountain top for parking.
Getting From Munich to Andechs By Bus or Coach
There's no direct bus from Munich to Kloster Andechs. There's however the 951 bus that goes up from Herrsching to Andechs.
Strangely enough, the bus from Starnberg to Andechs is also the 951 so it's certainly possible to take the bus from Starnberg which takes about 22 mins.
Getting From Munich to Andechs By Cycle
Cycle Times | The Journey from central Munich to Kloster Andechs by cycle is around 40-50km, depending on which route you take. The average time is around 2-2.5 hours if you have a reasonable level of fitness.
Cycle Routes | Cycling from Munich. There are a few popular routes. The first will see you riding along Würmstalstraße until you reach Gräfelfing where you'll turn south towards Starnberg following signage to Andechs from there.
But our favourite route is to cycle the Isar River south to the Großhesseloher Brücke then up the steep river valley hillside, continuing south towards Pullach and onwards to Schäftlarn. At Schäftlarn, you'd then cross the railway line and turn west to Starnberg.
This is definitely the most scenic cycle journey out to Andechs – believe us, we've ridden it dozens of times.
Bikemap gives several routes starting from different parts of Munich to Andechs Monastery (Kloster Andechs).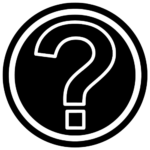 Getting From Munich to Andechs By Other Means
Taxi and Uber | This is not a common way to get there, as it would cost around 100-130Euro so is a little cost prohibitive.
Blah Blah Car | It's not a popular option, but if you are lucky, sometimes, you can get rides popping up from time to time for as low as €5. Check out the Blah Blah Car Website.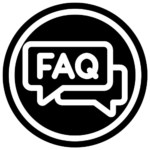 The Most Frequently Asked Questions About Getting from Munich to Andechs
How Long Does It Take To Get To Andechs On The Train?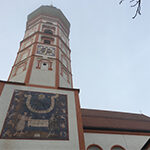 Taking the S-Bahn from Munich Main Station to Herrsching will take 50mins. An additional 1 hour will be required for the hike up to Kloster Andechs.
What Is The Quickest Way to Get From Munich To Andechs?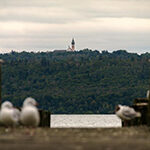 Driving will always be the quickest way from Munich to Andechs. There is a large car park at the base of Andechs Monastery which can accommodate coaches as well as cars.
What Is The Cheapest Way To Get From Munich To Andechs?
The cheapest way is cycling, but it is also the longest way obviously. Taking the S-Bahn to Herrsching plus hiking up the mountain would be the next cheapest method.
How Long Does The Munich to Andechs Train Take?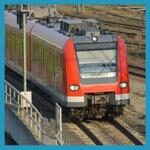 The S-Bahn traveling from Munich to Herrsching, which is the base of Andechs, will take 50mins on average.
Why Visit Andechs?
With a spectacular view overlooking mountain views and the Ammersee Lake, this is a fabulous easy access Munich day-trip destination.
Most people will take the S-Bahn followed by a relaxing stroll up to the Heilige Berg (Holy Mountain). The reward would be enjoying the monastery-brewed Andechs beer and a hearty Bavarian meal.
Before departing, a visit to the monastery should not be missed. The richly decorated Rocco-styled interior and fresco on the ceiling display the Holy Mountain being the place for healing and salvation.
More Great Articles on Munich to Read
Ettal Abbey is a Benedictine monastery located in the small village of Ettal in Bavaria,…
Getting From Munich to Local Destinations
| | | | |
| --- | --- | --- | --- |
| From Munich to Starnberg | From Munich to Dachau | From Munich to Erding | From Munich to Herrsching |
| From Munich to Freising | From Munich to Augsburg | From Munich to Rosenheim | From Munich to Tegernsee |
| From Munich to Moosburg | From Munich to Memmingen Airport | From Munich to Landshut | From Munich to Andechs |
| From Munich to Munich Airport | From Munich to Worthsee | From Munich to Chiemsee | From Munich to Furstenfeldbruck |
| From Munich to Zugspitze | From Munich to Neuschwanstein | From Munich to Landsberg am lech | From Munich to Garmisch |
Getting From Munich to german Destinations
| | | | |
| --- | --- | --- | --- |
| From Munich to the Black Forest | From Munich to Dresden | From Munich to Nuremberg | From Munich to Stuttgart |
| From Munich to Rothenberg | From Munich to Berlin | From Munich to Lindau | From Munich to Hamburg |
| From Munich to Hanover | From Munich to Berchtesgaden | From Munich to Füssen | From Munich to Dusseldorf |
| From Munich to Cologne | From Munich to Konigsee | From Munich to Deggendorf | From Munich to Mittenwald |
| From Munich to Ulm | From Munich to Ingolstadt | From Munich to Regensberg | From Munich to Passau |
Getting From Munich to International Destinations
| | | | |
| --- | --- | --- | --- |
| From Munich to Brussels | From Munich to Vienna | From Munich to Budapest | From Munich to Milan |
| From Munich to Paris | From Munich to Innsbruck | From Munich to Hallstatt | From Munich to Venice |
| From Munich to Zurich | From Munich to Salzberg | From Munich to Amsterdam | From Munich to London |
| From Munich to Prague | From Munich to Rome | From Munich to Frankfurt | From Munich to Kyiv |
| From Munich to Liechtenstein | From Munich to Florence | From Munich to Croatia | From Munich to Athens |
Share This Page