There is definitely a lack of swimming Lakes in Munich, especially close to the city centre.
Munich locals love the Isar for swimming and it's no surprise that as soon as there's some good weather, they'll pack their swimsuits, picnic baskets and flock to the river to cool off.
But to enjoy calmer waters and the opportunity to engage in some water sports, heading to the Munich Lakes is a great option.
Luckily, there are a number of Lakes Around Munich within easy reach that are ideal for "taking a dip" and that welcome swimmers.
With a cold beer in hand and accompanied by a sizzling barbeque, what a perfect way to spend a warm summer day.
Here, we recommend our favourite Lakes Near Munich and we sincerely hope you enjoy the read.
Please Note: There are many lakes in Bavaria and we have some blogs posts already written on some of those well-known lakes that are within easy reach of Munich. Lake Starnberg, Lake Chiemsee, Lake Tegernsee, and more will be covered separately on this blog! This post is simply about Lakes for Swimming in Munich
Lerchenauer See, Fasanerie See and Feldmochinger See: The "Three Lakes" of Munich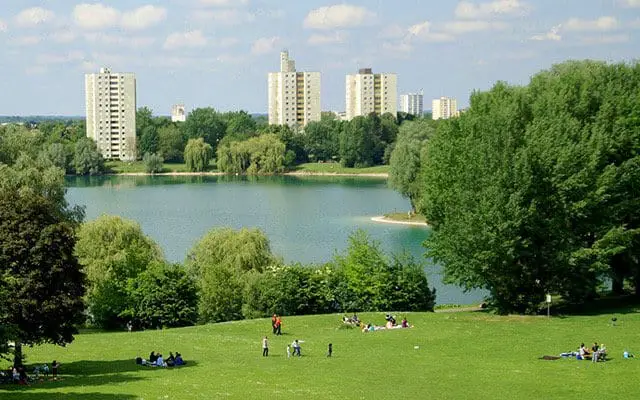 Located in the northwest of Munich, the three lakes Fasanerie See Lerchenauer See and Feldmochinger See, are part of what is known as the Dreiseenplatte (Lakes Plateau).
Lerchenauer See:
The smallest of the three lakes, and one must admit, not as picturesque as the other Munich Lakes.
Although you'll find urban housing as a backdrop instead of green nature, it's actually quiet enough to get away from the city's hustle and bustle.
So, you can still enjoy a relaxing swim on the Lerchenauer See and you can certainly catch the often beautiful Munich sunsets here.
 Good to know:
Water can get deep quite quickly (up to 8m), so not the best ideal for young kids, but for great swimmers who want the feeling of "ocean swimming".
There are plenty of BBQ and playground areas on the south side.
You'll find many shady spots which are perfect for picnics.
During late May-Sept, lifeguards are on patrol at the weekends.
Transportation: From Olympia-Einkaufszentrum U-Bahn, you can reach the Lerchenauer See by Bus no. 60 within 15minutes.
Fasaneriesee:
Lying between the other two Lakes in Munich this is ideal for families and group gatherings. It has more of an "active vibe".
Kids can swim in the shallow areas with children's play areas nearby and the more serious swimmers can take delight in the 11m deep fresh water.
For a Pause (break), the large grass area around the lake is great for sunbathing and picnic.
It is also big enough for a game of frisbee, soccer or Spikeball (a seemingly popular ball game in Munich since last summer. It is like handball, but instead of bouncing a tennis ball off the ground, you'll pass the ball to your partner by bouncing the ball on a trampoline).
For a real summer feel, you can catch a game of beach volleyball on the west side.
Good to know:
– You can always quench your thirst at a biergarden at the north side.
– The parking lot is fairly small. We recommend taking public transport or bike. It is only a 15min walk from the Fasanerie S-1 train station. 
– Volunteered lifeguards from the DLRG are also on patrol during early May and September.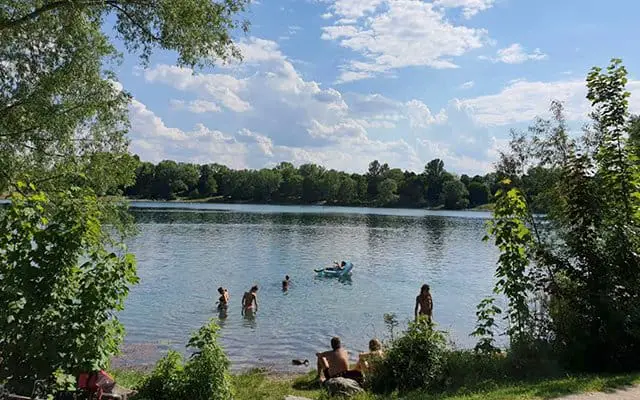 Feldmochinger See
The largest of the three lakes and the largest of the Lakes in Munich, this is also furthest from the city.
As a result, it has more of a holiday vibe and almost feels like a real getaway or Day Trip from Munich.
Like Fasaneriesee, there are grilling grounds with facilities, a kid's play area and a beach volleyball court.
As the facilities are spread out around the lake, it's good to know which area is best for you.
If you like a lively atmosphere, the west side would be your top choice. Sports ground, kiosks and BBQ are close by.
The east side is more family friendly as kids can go wild in the playground building sandcastles.
For those who want to completely immerse in Zen mood and connected with Nature, you can head south.
There, you can experience FKK (Freikörperkultur = free body culture) at the dedicated nudist beach. Although it is not uncommon to be naked at the lake, it's definitely more enjoyable without the yelling kids.
Transportation: The closest subway is station is Feldmoching U2. From there, take Bus no. 172 to the east side of the lake.
Heimstettener See: The Munich "Pacific" Lake
Just 20 kilometres west of Munich city centre, you can reach "Fiji", the sunny paradise in Munich.
Although without tropical palm trees or white sand, the beautiful green surrounding and chill-out atmosphere The Heimstettener See will make definitely make you feel as if you're on vacation.
Surrounding the lake, there are old large trees providing cool shades and the small hill with a green lawn is perfect for sunbathing.
Normally, you'll see more people on the sunny north side, where you'll find the kid's playground, table tennis as well as a kiosk and a beer garden.
Who would have guessed that this lake was created in 1937 when the gravel was dug out to be used for a railway. Now you can swim and SUP here.
Transportation: The Heimstettener See is only a 15min walk from Feldkirchen S-Bahn, S-2line.
Good to know: Animals are not allowed in the park around The Heimstettener See during mid May to September
Feringasee: The Munich Party Lake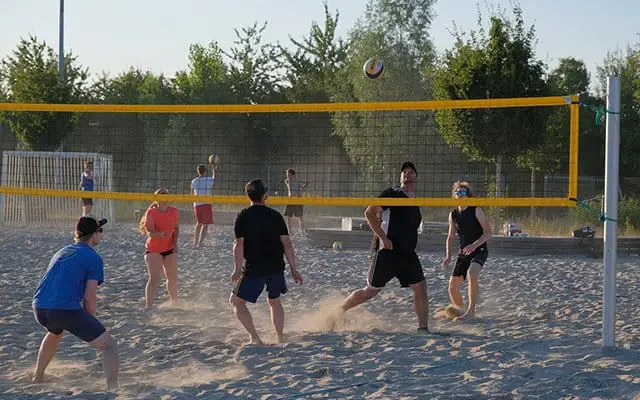 The Feringasee is by far our favourite Lake. Maybe it's not as popular as others, but we feel this is almost a mini-Bali.
Not only you can enjoy all the same activities as the other lakes, but there's also an actual sand-beach area. Volleyball court and the new fitness parkour are also in reach on the west side.
For water sports lovers, the Feringasee also offers designated windsurfing on the north side.
Of course, we cannot forget to mention the FKK area in the south.
What we really love about the Feringasee lake though, is the Beach Club that is attached to the restaurant close by, it is normally open during the entire summer.
Don't you just miss lounging on a beach chair under palm trees, sipping a cocktail with music beating in the background? Here, you can savour all these at the Feringasee.
For these reasons, of all the Lakes in Munich the Feringasee is definitely our favourite.
Transportation: The closest S-Bahn is Unterföhring and U-Bahn is Studentenstadt (U6).
Both are quite far to walk to the Feringasee so the best option is to take bus 233 from either station as an alternative.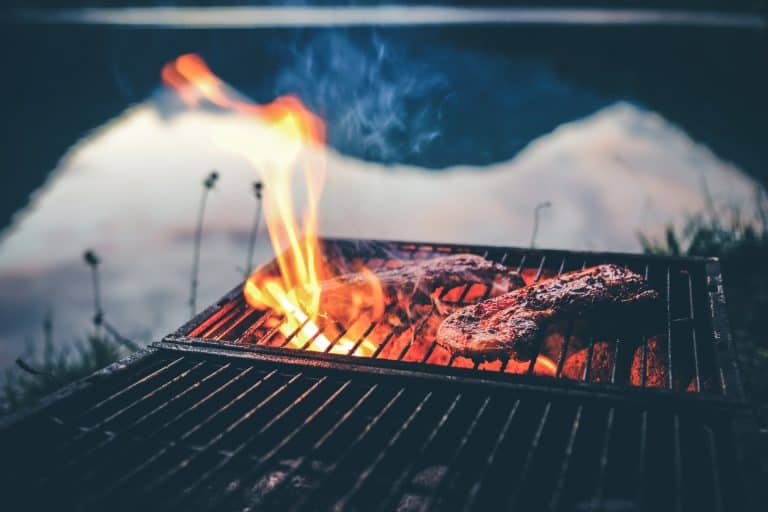 Summer is short in Munich, so make sure you take the chance to indulge in the "warmer" water while you can.
If you think the "frisches Wasser" (locals never describe water as being cold, but 'fresh") is still too much for you, we have another post covering other fun activities to do during summer. Don't miss out!
As always, we love to hear about your favourite spots in Munich. Leave a comment to let us know your favourite lake.
Best Lakes in Munich: Location Map
Lakes Around Munich: Facts and Figures
The majority of Munich's Lakes lie outside of the city.
Most Munich Lakes were artificially formed using gravel extracted from construction works within the city and surroundings.
The groundwater in this area is excellent, thus of very good quality for swimming.
All Munich Lakes are accessible by public transport and indeed most even have bicycle paths right to them (and around them). 
During summer (usually late May to Early September) most of these lakes have lifeguards on duty and frequent safety patrols making these Lakes Around Munich ideal for family excursions.
Lerchenauer See is the deepest of the Munich City Lakes at around 8 meters in places.
Feldmochinger See is the largest of the Munich Lakes
The Ismaninger Speichersee, a HUGE lake (reservoir) located just outside the city limits, is a man-made lake created as a way of managing flooding in the city. Bathing is

NOT

permitted here but fishing is possible.
Just over twenty kilometres to the south-west of Munich near to the Bavarian Lakes – Stanbergersee and Amersee – is an area known as the "Land of the Five Lakes"
Lakes in Munich: Round-Up and Further Information
When the sun is shining and the heat is on, these Munich Lakes can provide some of the best swimming and recreational areas for Munich city inhabitants, and for visitors to the city alike.
If you miss the ocean, a trip to one of these Lakes Around Munich will definitely help overcome your oceanless blues.
Read about the Riemersee in Riemer Park HERE – another of Munich's classic lakes for swimming.
Family friendly, great for a quick dip (even after work), or treated as a weekend escape from the city the Lakes in Munich are easily accessible and a joy to visit.
Walking paths surround most of these lakes, and there are just so many activities to enjoy both beside the water and on/in the water. 
So get out there and enjoy Munich's Lakes like a local and let us know which is your favourite!