While there are a ton of unique green places in Munich we can talk about, there is one that stands out among the crowd in the east of the city.
In this post, we'll be taking a closer look at a park with a modern touch. Riemer Park Munich.
If you think parks are just about trees and benches, you're in for a surprise. Why, you ask? Because Riemer Park Munich isn't your typical city park.
From what was a bustling airport, to what is now a spectacular green haven, the transformation of this space is nothing short of miraculous.
In this article, we'll explore the entire park with you in this handy Riemer Park Guide.
Riemer Park Munich: A Story of Transformation
The Munich-Riem airport had shut down in 1992, so the city decided to build a park on its grounds in 1995. The park was finally open to the public after a long wait in 2005.
Standing on 210 hectares of land, Riemer Park is Munich's third largest public park.
This park is also popularly known as BUGA Park as it once hosted a BUGA horticultural fair in 2005 when it opened.
The park is open every day for citizens to come to relax and just have a good time. Today, Riemer Park Munich, the former airport, is a beacon of tranquility amidst the hustle and bustle of the city.
It's hard to imagine, isn't it?
A site once dominated by concrete and metal has been magically transformed into a sprawling expanse of green, home to an array of flora and fauna. Quite a transformation, in our humble opinion.
The Modern Theme of Riemer Park
Riemer Park Munich was designed by Latitude Nord, a French landscape architecture firm. This park was entirely built from scratch. They designed everything to be very symmetrical. Even the pool was made to fit the theme.
Riemer Park is entirely manufactured. It consists of a 10-hectare artificial lake, a 15-hectare forest, and 20-meter high observational hills.
The hills are a popular spot among visitors. This is mainly because it is one of the highest in the area and park.
There have been concerns that the park lacks biodiversity. However, these fears have proven unfounded as environmental needs have been met in the way the park was designed albeit to a lesser degree than some other parks in the city.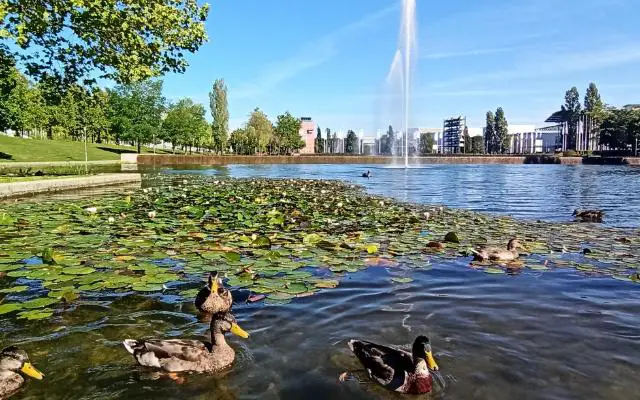 Riemer Park Munich: Nature's Canvas
As we've strolled through the park over the years, it's the stunning landscapes that have captivated us and we especially like it here at the turn of season.
Imagine lush green meadows stretching as far as the eye can see, interrupted only by serene bodies of water reflecting the azure sky above.
And let's not forget about Riemer See, the park's crowning jewel. This man-made lake is the park's heart, beckoning families, fitness enthusiasts, and nature lovers alike. Picture yourself there, basking in the sunlight on its sandy banks or perhaps taking a refreshing dip in the crystal-clear water. On a warm day, this is bliss!
Activities Galore at Riemer Park Munich
But the delights of Riemer Park Munich don't stop at just breathtaking vistas. Oh no, this park is a hive of activity, teeming with things to do and see.
Looking for a bit of action? Then why not hire a bike and whizz around the park's extensive network of cycling trails. In our experience, it's the best way to take in all the sights this wonderful park has to offer.
For those of us who prefer a slower pace, the park's relaxing picnic spots are the perfect places to unwind and soak in the atmosphere.
With the gentle rustle of leaves in the breeze, the chirping of birds overhead, and the lapping of waves on the lake, it's the perfect soundtrack to a laid-back afternoon.
Recreational Facilities at Riemer Park Munich
Now, you may be thinking, "What's there for a sport-loving enthusiast like me at Riemer Park Munich?" Well, brace yourselves because this park is a sports lover's paradise.
Tennis, basketball, volleyball – you name it, and this park has it. Each sports facility is well-maintained, inviting both seasoned athletes and beginners to enjoy a game or two.
And for the little ones, there's a playground that promises hours of fun. In fact, there are four or five playgrounds in the park.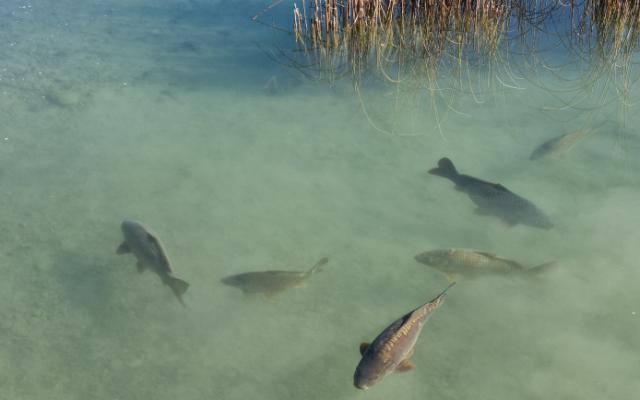 Cycling and Hiking Trails
But for those of us who prefer to be on the move, the park's cycling and hiking trails are a joy to explore.
These paths meander through the park, offering stunning views at every turn and so this is a great place for some easy llow-intensity Hiking in Munich.
Whether it's a relaxed stroll or an invigorating bike ride, these trails promise an unforgettable journey through nature.
Riemer See: The Heart of Riemer Park Munich
We've mentioned Riemer See before, but it's worth talking about in more detail. This man-made lake is truly the heart of the park. With its crystal-clear waters, sandy banks, and surrounding greenery, it's a sight to behold.
Riemer See, a large, man-made lake, stretches over a considerable portion of the park. This body of water, beautifully designed and meticulously maintained, adds a soothing, picturesque quality to the landscape.
One of the unique aspects of Riemer See is its design – it's divided into two parts.
The northern section is a natural bathing lake where locals and tourists alike can take a refreshing swim in the clear waters during the warmer months. Complete with sandy shores, it gives a feeling of a seaside retreat right in the heart of Munich. Swimming is allowed and is indeed popular in the summer, making it a favourite spot for families, couples, and individuals seeking a dip to escape the heat.
The southern part of the lake, on the other hand, is designed as a regenerative area and serves as a sanctuary for local flora and fauna. This part is inaccessible for swimming or boating, ensuring a safe and undisturbed habitat for the wildlife.
Bird watchers and nature enthusiasts will particularly love the southern part of Riemer See. It's home to a variety of bird species and provides a fantastic opportunity for wildlife observation and photography.
The Wildlife Wonderland of Riemer Park Munich
And it's not just us humans who enjoy the delights of Riemer Park Munich.
The park plays host to a vast array of wildlife. It's a birdwatcher's paradise, with everything from sparrows to storks making their homes here.
And if you're quiet, you might even catch a glimpse of the park's more elusive inhabitants – rabbits, hedgehogs, and even the occasional deer.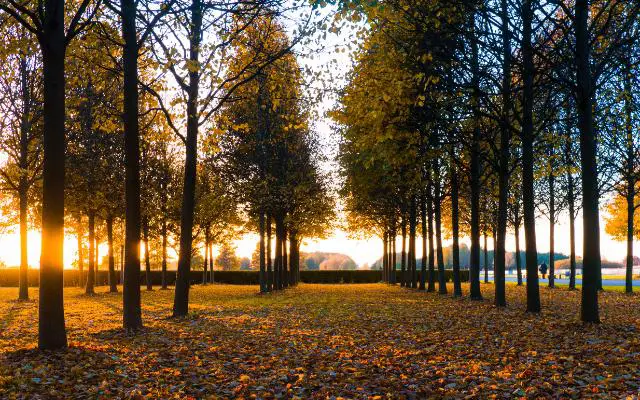 The Best Time to Visit Riemer Park Munich
Now, you might be asking, "when is the best time to visit Riemer Park Munich?"
Well to that, we say, there's never a bad time! Each season brings its unique charm to the park.
In spring, witness the park as it awakens from its winter slumber, with flowers blooming and animals emerging from their hideaways.
Summer brings with it the joy of picnics by the lake and leisurely bike rides.
Autumn, with its rich palette of reds and golds, is a sight to behold, while winter turns the park into a snowy wonderland.
Where is Riemer Park? How Do I Get There?
By Car: If you're travelling by car from central Munich, the journey to Riemer Park is relatively straightforward. Start on A94 and follow this road for around 6km before taking either the junction 5 exit (München-Riem) or the junction 6 exit (Felkirchen-West).
The park is just a few hundred metres from either of those motorway junctions.
Munich's comprehensive U-Bahn and S-Bahn network offers convenient connections to Riemer Park.
By Train: You can catch the U2 U-Bahn line towards Messestadt Ost from Munich's central station (Hauptbahnhof). Get off at Messestadt West. From here, Riemer Park is just a short, pleasant walk away.
Alternatively, the S2 S-Bahn line can take you to Riem, a little further away from the park but still within a reasonable walking distance.
Both the U-Bahn and the S-Bahn offer frequent and reliable services, making public transport a viable and eco-friendly option for your trip to Riemer Park Munich.
Getting around Munich is very easy as it has one of the best and most modern public transport systems in the world.
Riemer Park Munich: A Green Oasis in the Heart of the City
Look in all honesty this is a park with lots of wide-open spaces and doesn't appeal to everyone thanks to its modernity – but we love it!
We believe Roemer Park is not just a place, but a feeling. A feeling of being one with nature, of leaving behind the stresses of daily life, if only for a little while. And in our experience, that's what makes Riemer Park Munich truly special.
From the laughter echoing from its playgrounds to the serene quiet of its secluded spots, each visit brings with it a new story. And who knows? Your next adventure might be just around the corner.
So, there we have it, folks! A comprehensive guide to one of Munich's hidden gems.
Whether you're a local or a visitor, Riemer Park Munich is a destination that deserves a spot on your itinerary. And who knows? Your next visit might just be the adventure you've been looking for.
Cheers and thanks for reading!
What are the opening hours of Riemer Park Munich?
Riemer Park Munich is open 24 hours a day, 7 days a week. However, it's best to visit during daylight hours to fully enjoy the park's features and maintain personal safety.
Are Dogs allowed in Riemer Park?
Yes, dogs are allowed in Riemer Park. In fact, they're more than welcome. Dogs are supposed to be kept on a leash at all times but in our experience, that rule is often flaunted.
Is swimming allowed in Riemer See, the park's lake?
Yes, swimming is allowed in Riemer See during the summer months. There are also designated areas for non-swimmers and children.
Are there any restaurants or cafes within the park?
While there are no restaurants or cafes directly within the park, there are numerous dining options in the surrounding areas, offering everything from local Bavarian cuisine to international dishes.
Is Riemer Park Munich wheelchair accessible?
Yes, Riemer Park Munich is wheelchair accessible. There are paved paths throughout the park, and most of the park's features, including the picnic areas and sports facilities, are accessible for visitors with mobility issues.