Step into the past, present, and future of Jewish life in Bavaria at the stunning Jewish Museum Munich. 
This architectural marvel in the heart of the city immerses you in Jewish culture, history, and faith through exhibits and artifacts that, if you love museums, you'll find fascinating. 
We love visiting museums here at Absolute Munich, and this beauty is no exception. 
Trust us when we say that the experience you'll have here ensures a meaningful and educational visit for all.
To really appreciate the Jewish Museum Munich though, you must really delve into its history to discover its vital role in preserving and showcasing Jewish culture and art in the city and throughout the state.
So in this full guide to the Jewish Museum in Munich (Jüdische Museum München) we'll do exactly that so why not join us on this amazing journey that'll reveal the enduring Jewish influence and spirit here in Munich?
Let's go!
Brief History of the Jewish Museum Munich
The Munich Jewish Museum has a relatively short history to be honest, but has been cemented as an important part of Munich's flourishing modern cultural scene.
The concept of a Jewish Museum was first conceived in 1928, yet it wasn't until the early 1980s that substantial strides were made. 
This transformative moment occurred when Richard Grimm, a gallery owner, unveiled a private museum on Maximilianstraße. 
That small unofficial museum quickly gained widespread acclaim, underscoring the demand for a more expansive, publicly accessible institution.
Unfortunately, the project ran out of money and closed down.
The current Jewish Museum opened in 2007, giving people the chance to learn about the Jewish heritage of the city through awesome, new, interactive displays. 
The museum itself is rather small and whilst some might find it too "abstract" or "spacious" we actually preferred those qualities of the museum.
The Jewish Museum in Hebrew
Hebrew: המוזיאון היהודי במינכן
The Jewish Museum in German
German: Das Jüdische Museum München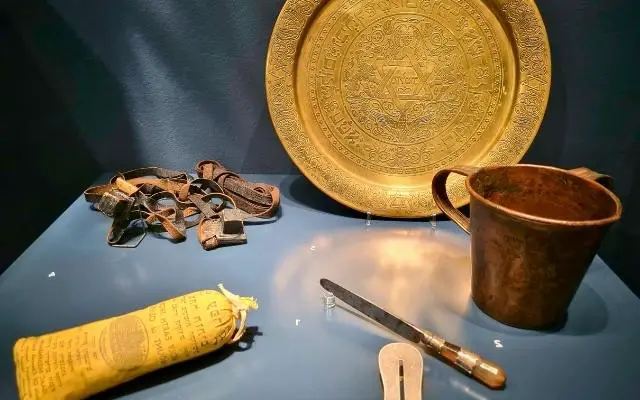 Who Built and Designed the Museum
The Jewish Museum was designed by architects Rena Wandel-Hoefer and Wolfgang Lorch and is a multi-building complex. 
Their proposed designs emerged victorious from an architecture competition that culminated on July 6 of 2001. 
Within its premises, you'll find changing exhibitions, a learning center, and a library on the upper floors, while the permanent exhibition resides on the lower level. 
The project was funded by the city of Munich, amounting to approximately €17.2 million in construction costs.
Jewish Museum Munich: Exhibitions & Programs
To explore the exhibitions and programs at the Munich Jewish Museum you'll embark on an interesting journey through its diverse collections and themes to really get an overview of Jewish life through the ages.
The museum's exhibitions, highlight the rich history and cultural significance of the Jewish people and showcase their steely resolve
Here in this museum, you'll discover a variety of programs and tours available for visitors all of which provide an enriching and engaging experience for all.
Overview of the Museum's Exhibitions
There is only one real permanent exhibition in the building with all the other exhibitions seemingly temporary or changeable.
The main focus provides an overview of rites of passage, religion and festivals. Think Bar & Bat Mitzvahs, Marriage, Death, Fidelity, and similar all with one purpose – to highlight the diversity of the Jewish peoples.
Pro Tip: Before your visit, check out their website for exhibition information so you can maximize your experience and won't miss any noteworthy displays.
Program and Tours Available for Visitors
Enhance your experience at the exhibition with programs and tours! Interact with artworks through interactive workshops, guided tours, and educational programs. Plus, explore virtual exhibits and immerse yourself in displays through the dedicated virtual area.
Book your desired tour or workshop in advance to guarantee your spot – they fill up quickly!
Interactive Workshops: Participate in hands-on activities to learn skills and techniques related to the exhibitions.
Guided Tours: Get informed about the significance and history of each exhibit with knowledgeable guides.
Educational Programs: Learn through multimedia, activities, and expert-led discussions.
Virtual Exhibits: Dive deep into stories behind each piece with an immersive virtual experience.
The Munich Jewish Museum has a special focus on personal narratives. 
Through interactive displays and audiovisuals, visitors can listen to firsthand accounts from Holocaust survivors, descendants of Munich's Jewish community, and individuals whose lives are affected by Judaism. 
These personal stories add a unique perspective to the facts within the museum.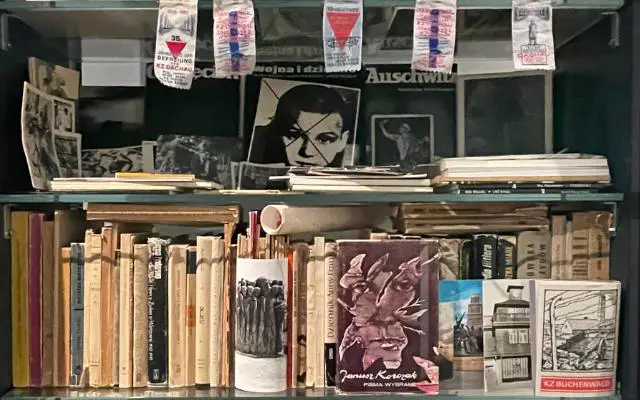 Preserving Jewish Culture and Art
Museums are the key to preserving culture, art, and a way of life and the Munich Jewish Museum is no exception 
The institution here safeguards artifacts, objects and art that tell the tale of the Jewish people both in Munich and the world over as well. 
By protecting these valuable pieces, future generations can interact with their background.
Offering a tangible link to Jewish history and customs, the impressive collection of artifacts on show lets people dive into the cultural richness of the Jewish community. 
From ancient ceremonial objects to modern-day artworks, each item reveals a distinctive aspect of Jewish life, helping to gain understanding of this lively culture.
The Munich Jewish Museum shows the past and encourages discussion today. It's a reminder of history and a place to talk and understand.
Jewish Museum Munich: Location and Directions
To find the Munich Jewish Museum in Munich head to Sankt-Jakobs-Platz which is just a few hundred meters south-west of Marienplatz and still very much in the Old Town of Munich.
Address and Contact Information
The museum is located at St.-Jakobs-Platz 16, Munich.
Call them at +49 (0)89 233-28880 for inquiries or to book a visit.
Email them at info@juedisches-museum-muenchen.de for more info.
Visit their official website, www.juedisches-museum-muenchen.de, to learn about exhibitions and events.
Plan your visit to fully appreciate its offerings. Experience Jewish history by visiting the Munich Jewish Museum today so contact them now to secure your spot!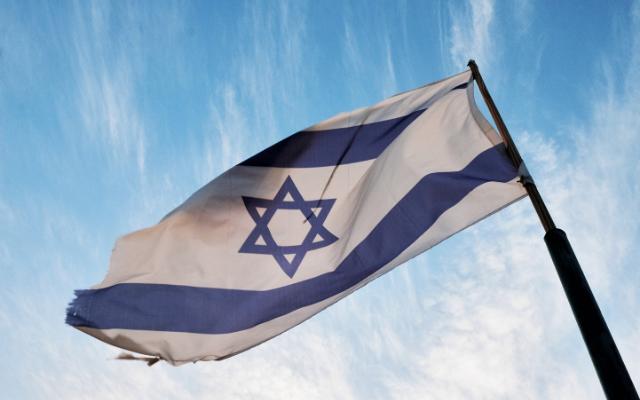 Accessible Facilities and Services
To ensure a comfortable visit to the Munich Jewish Museum, it's essential to consider the accessible facilities and services available. 
Wheelchair accessibility and mobility assistance are provided, ensuring easy movement throughout the museum. 
Additionally, accessible restrooms are conveniently located to cater to the needs of all visitors. 
These amenities contribute to an inclusive and enjoyable experience, allowing everyone to explore the museum's rich history, culture, and art without any limitations.
What Do Others Think About Munich's Jewish Museum
Surprisingly – well surprising to us anyway – the Museum doesn't seem to be rated as highly as we would've thought at 4.2 out of 5 on Google Reviews including a lot of one-star reviews which we simply cannot agree with – see them all here!
Here's a couple of them for your consideration:
"An interesting place to learn about the history of Munich's Jewish people. Some stories are very moving. There are not too many exhibits, but the place is worth a visit"
"Although we were disappointed by the small number of exhibits on display, we must acknowledge that the Jewish Museum in Munich continues to make a valuable contribution to the education of Judaism. It creates a place for dialogue and discussion of the history and culture of the Jewish community in Munich"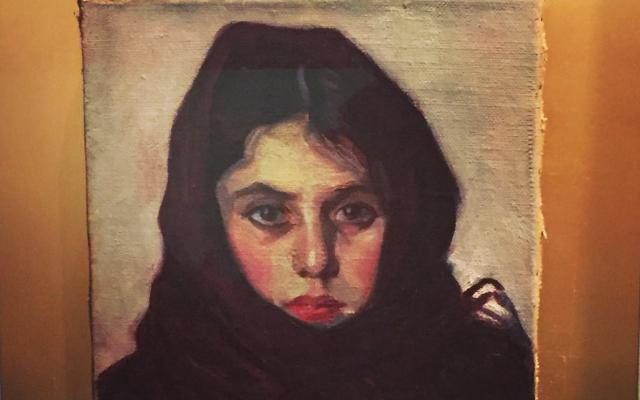 The Jewish Museum in Munich: Our Thoughts
To conclude, the Munich Jewish Museum has great importance in preserving Jewish history and culture, and whilst small, offers a rich experience that showcases art, exhibitions, and diverse programs.
The Munich Jewish Museum stands as a testament to the remembrance of Jewish culture and is a valuable resource for understanding the significance of the Jewish community in Munich and beyond.
The exhibits are expertly curated, displaying artifacts that paint a vivid picture of Jewish life, customs, and hardships. Each piece tells a story, giving valuable insights into Jewish history.
We think you'll find this museum of great interest – as we have – especially if you have an interest in the history of a persecuted race of people.
So why not come explore this remarkable museum today and experience its somewhat captivating allure. 
Let Jewish history come alive before your very eyes!
Cheers and thanks for reading!
For more Munich Museums why not check out our articles on the Egyptian Museum in Munich, The MVG Museum, The Munich Toy Museum, The Beer and Oktoberfest Museum, or the Glyptothek.
What is the Munich Jewish Museum??
The Munich Jewish Museum is a cultural institution dedicated to showcasing the history, culture, and art of the Jewish community in Munich.
Where is the Munich Jewish Museum located?
The museum is located at Sankt-Jakobs-Platz in Munich. It is easily accessible and conveniently located for visitors.
What Can I Expect to See at the Munich Jewish Museum?
Visitors can expect to see a wide range of exhibitions that highlight the rich history and diverse culture of the Jewish community in Munich. The museum offers a unique and immersive experience for all visitors.
Is the Munich Jewish Museum Accessible for Visitors with Mobility Issues?
Yes, the Munich Jewish Museum is wheelchair accessible. It provides accessible toilets and facilities to ensure a comfortable visit for all visitors.
Is There a Guided Tour or Program Available at the Munich Jewish Museum?
Yes, the museum offers guided tours and programs to enhance the visitor experience. These programs provide in-depth insights into the history, culture, and significance of the exhibitions on display.