The Egyptian Museum Munich first opened its doors in 2013 and has since been wowing audiences with its fabulous exhibits, all specifically designed to take you on an incredible journey through 5,000 years of Egyptian history.
Known in German as the Staatliche Museum Ägyptischer Kunst (State Museum of Egyptian Art), the museum welcomes tens of thousands of visitors each year through its doors.
Munich has over 80 museums of various shapes, sizes, and topics of interest but, it's the Egyptian Museum that really stands out as unique in the city.
In fact, the Egyptian Museum Munich isn't like any other museum outside of Egypt, and that's saying something!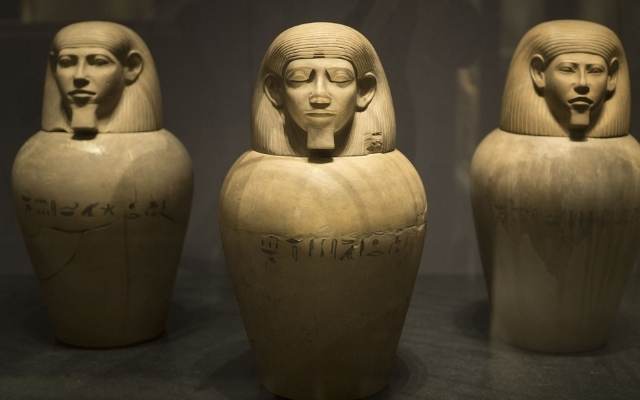 One of the most remarkable aspects of Munich's Egyptian Museum is that it's partially underground. The ambient light and softly illuminated display cases almost give the visitor the feeling of exploring a real Egyptian tomb which definitely adds to the entire experience.
Bavarias State Museum of Egyptian Art, while not Munich's largest museum, really makes up for its lack of size with its incredible collection of artworks.
Showcasing world-class Egyptian art from both the Predynastic (c. 5000 BC) and Dynastic Egypt (c 3100BC to 30BC) era's, this compact little museum provides some marvellous insights into over 5,000 years of Egyptian art, politics, social cultures and history. 
It won't take you hours to explore the museum, as you are able to see a wide range of artwork all in one place, but it's well worth the very reasonable price of admission to learn more about this fantastic and influential part of history.
Inside the State Museum of Egyptian Art
Upon arrival at the Egyptian Museum, you'll walk down a set of steps to enter the venue.
The main hall feels more like a cathedral rather than a museum with natural ambient light flooding through the tall windows.
You'll find yourself visiting displays in rooms of varying sizes with the smaller rooms offering much more intimacy as you walk through the exhibits.
Most of the exhibits in the Staatliche Museum Ägyptischer Kunst are arranged thematically and exhibition rooms are aptly named to give visitors a good sense of what to expect inside.
Modern technology allows you to learn more about each exhibit using interactive touch screens. So whether you want to know more about gods, religion, pharaohs, or burial, you have the opportunity to gain more information right at your fingertips.
As the museum doesn't saturate its exhibit rooms with displays, the museum really gives you the chance to see everything without being overwhelmed by artworks.
After entering the museum, you can follow a path that takes you on a journey beginning with pre-dynastic cultures until Coptic times. Each of Egypt's important eras are covered.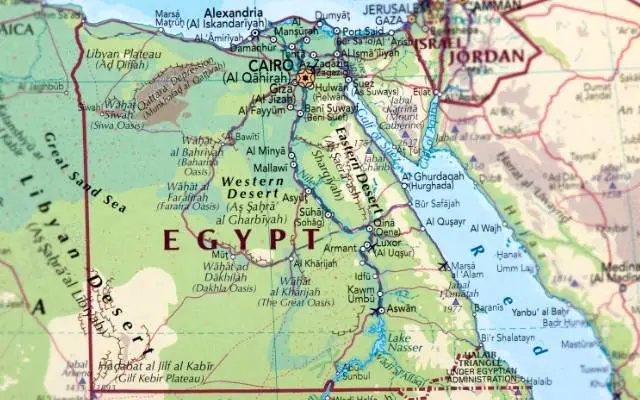 Egyptian Museum Munich | Background
The Bavarian State has actually had an Egyptian collection since way back in the 16th Century, started by avid arts patron and historian Duke Albrecht V.
The Duke's original collection was added to by Charles Theodore (Prince-elector and Duke of Bavaria), the famous King Ludwig I, and donations made by the Bavarian Academy of Sciences from private local historians.
Extended over the years with the addition of many more statues, sculptures, articles, stone tablets, textiles, mummies and more, the number of items became too much for its old home in the Munich Residenze.
Thus the Egyptian antiquities were moved into their current new home in the Art District (Kunstareal) of Munich, adjacent to (and partly underneath) the Munich University of Television and Film.
Visiting the Egyptian Museum Munich
Please ensure you double-check opening times and ticketing on the official website of the Egyptian Museum in Munich to ensure there have been no changes to what we've published in this article.
Arcisstraße 16, 80333 Munich
Located in the heart of the Art District the Egyptian Museum can be found near the Pinakotheken galleries and the Königsplatz's Antike buildings on Gabelsbergerstraße.
Monday:
Closed
Tues:
10:00am – 8:00pm
Weds – Sun + Pub Hols:
10:00am – 6:00pm
CLOSED:
New Year's Day (January 1st)
Christmas Eve (December 24th)
Christmas Day (December 25th)
New Year's Eve (December 31st)
Adults € 7 | € 8.80
(VVK MünchenTicket) (incl. Medien Guide)
Reduced € 5 | € 6.60 (VVK MünchenTicket) (incl. Medien Guide)
Sundays € 1 (Medien Guide € 1)
Under 18's – FREE
YES – Just a solitary EURO to visit on Sundays – Incredible value
Please Note: Tickets for entry to the Egyptian Museum Munich can only be obtained from MünchenTicket / 089 54 81 81 81 (Mon-Fri, 10 a.m. to 5 p.m.). and your not able to purchase tickets directly at the museum!
The museum's location makes it possible to visit a range of great Munich galleries all on the same day in the same district. 
Munich Egyptian Museum - Our Verdict
With 13 galleries showcasing some absolutely amazing Egyptian artefacts in a very interesting and thought-provoking display, we think this is one of the most underrated museums in the country.
The Egyptian Museum Munich is well worth a visit and if you happen to be in Munich on a Sunday well you can't go past the €1 entry fee -bargain.
We can almost guarantee that you'll love the museum and the area around the museum making for a great day out in Munich.
Nearby is the Munich Botanic Gardens and the more famous English Gardens, plenty of other museums, the Munich Residenz, the Siegestor and much more!
Finding out All About Munich and especially more about the different museums the city has to offer is one of our passions here at Absolute Munich, and we enjoy sharing this passion with you!