The Bavarian capital is a famous football city, no doubt, but even most football fans probably don't realise just how many Football Teams in Munich there actually are.
Most modern football fans around the world would be familiar with Munich football thanks to the legendary German club FC Bayern Munich, but Munich is full of other well-known football teams.
The great thing about the Bavarian city is that the various football clubs that make up its sporting sphere play at a variety of levels. Therefore, a weekend football tourism trip to Bavaria means you can catch multiple games on different days.
If you're lucky, you may even be able to attend two games on the same day especially as getting around Munich is really easy.
We hope you enjoy our short take on Football Teams in Munich and we'd love to hear your feedback and comments on what your favourite Munich Football Team is, and why.
FC Bayern Munich: Munich's Most Awarded Football Team
FC Bayern Munich is the most famous football team in Munich and this is true not just of Munich and Bavaria, but also of Germany.
According to data compiled by the FC Bayern Munich Club, they have the biggest football family in the world with over 362,000 registered members and around 4,530 associated fan clubs worldwide.
Die Roten (The Reds) have won a record 30 Bundesliga titles.
Interestingly, while they are well-supported and have silverware galore, Bayern Munich's rise as a world football powerhouse didn't begin until the 1980s. Prior to winning the 1979 Bundesliga title, they had won just five league trophies.
Founded in 1900, FC Bayern Munich won its first championship in 1932 but between 1932 and the formation of the Bundesliga in 1963, FC Bayern Munich only achieved somewhat moderate success.
In fact, due to not being one of Germany's biggest clubs in the first half of the 1900s, Bayern Munich were not even part of the original Bundesliga founding teams.
It took two seasons for them to reach the Bundesliga via promotion and today, Bayern Munich are one of the world's biggest clubs.
In 2019-20, under the leadership of Hansi Flick, Die Roten won a very special trophy treble (Bundesliga, DFB Pokal and the UEFA Champions League).
Since the completion of the 2006 Fifa World Cup which was held in Germany, FC Bayern Munich has called the wonderful Allianz Arena its home.
With considerable financial backing and continued growth in its supporter base, it looks very likely that Bayern Munich's success as one of the premier Football Teams in Munich will continue far into the future.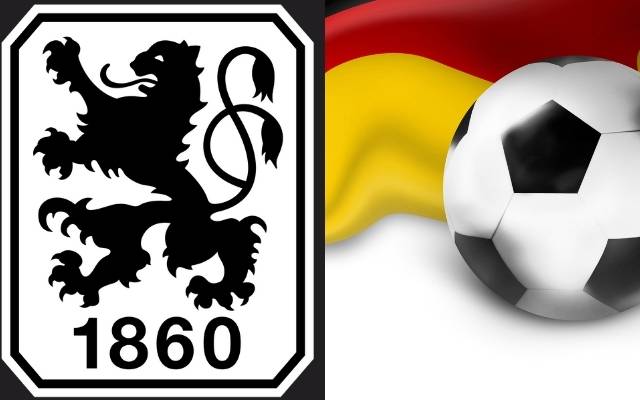 TSV 1860 Munich: Munich's Most Eccentric Football Team
Whilst older and with a more chequered history, TSV 1860 Munich (or just 1860 for short), have often been seen in the shadow of the city's "big team", Bayern Munich.
The club was founded in 1860 and use that year as part of their name as some clubs in Germany have been known to do. The club's football department dates back to 1899 but it wasn't until three years later (in 1903) that 1860 Munich started playing against other football squads.
Die Löwen won their first DFB Pokal in 1942. They played in a competitive regional Bavarian league and were invited as original members of the Bundesliga in 1963. In the 1965-66 season, 1860 Munich won their first and so far, only Bundesliga trophy.
The 21st century has not been kind to TSV 1860 Munich. The club have had financial difficulties causing them to fall into obscurity for fans outside of Bavaria. While Die Löwen were once one of the biggest Football Teams in Munich with a proud history as a club, they have long since been surpassed by FC Bayern Munich.
Since 2006, TSV 1860 Munich have played football outside of the Bundesliga. Things got worse from there as after 13 years of football in the 2. Bundesliga, they were relegated once more. Financial issues forced the club down even further into the Regionalliga Bayern for a season. They won promotion from the fourth-tier in 2017-18 and currently play in the 3. Liga.
From 2006 to 2017, TSV 1860 Munich co-owned and shared the Allianz Arena with Bayern Munich. But after their relegation and loss of financial support from playing top-flight football, they were forced to sell their share of the stadium to rivals Bayern Munich. 
TSV 1860 Munich was then forced to move back to their old footballing home at the Stadion an der Grünwalderstraße.
Here's to hoping TSV 1860 Munich can get their MOJO back and return to the Bundesliga where it surely belongs.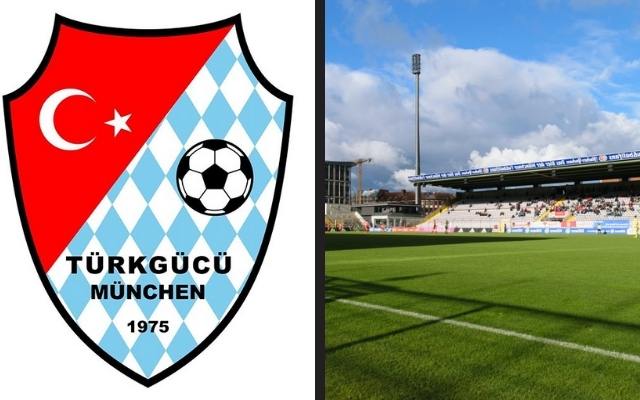 Türkgücü München e.V.: Munich's Turkish Based Football Team
Türkgücü München e.V. have been labelled as Germany's most successful "immigrant" football club.
Founded in 1975, Türkgücü München was created by Turkish ex-pats that came to Germany (Bavaria specifically) to find work.
Türkgücü translates to Turkish Power, and the club are a part of the identity of Munich's populous Turkish community.
But the club isn't just about Turkish culture and pride. Türkgücü München's badge features both the Turkish and the Bavarian flags, while the club motto is "Preserving Traditions, Connecting Culture."
For much of the club's history, players were typically either Turkish or German with Turkish familial ties. In more recent years, the club has overhauled its identity to be more worldly in its player selection.
In 2019-20, Türkgücü München achieved an incredible feat as they won promotion to the 3. Liga. The promotion allowed the club to become a fully-fledged professional team. Now, they share the Stadion an der Grünwalderstraße with local rivals TSV 1860 Munich.
Munich is home to some 43,000 Turkish foreign nationals and also many more with Turkish ancestry. Thus, the club provides a valuable link for those individuals with the diverse and exciting culture of Turkey.
If Türkgücü München can continue their rapid rise up the football league ladder in Germany, they will likely call a majority of those 43,000 residents as supporters.
This is definitely one of the exciting lesser known Football Teams in Munich to keep an eye on!
Football in Munich: Where to go to Celebrate
Football Fans often get a bad reputation for being trouble makers and loudmouths and the football teams in Munich are no exempt from this.
Truthfully though, as in most walks of life, its the few making it difficult for the many!
Loads of Football Teams in Munich have fans that gather together in various bars, pubs, beer gardens and restaurants across the city and there are usually very few issue ever reported.
The vibe and energy you might experience after a FC Bayern Munich Champions League win in Marienplatz, can be contagious, fun and electric.
The team from Coppa90 have produced a cool short video on places that Munich Football fans gather to celebrate, eat and drink both before and after matches in the city. 
If you are interested in more of their very entertaining Football stories then you should check out their YouTube Channel HERE.
Football Teams in Munich: Other Notable Mentions
Yes Munich is far more on the football stage that just Die Roten, Die Löwen (The Lions), and Türkgücü München.
The city is also home to other clubs but compared to the "Big 3" these clubs are smaller in size, stature, and support.
Are you a member of any of these lesser know Football Teams in Munich? If so we'd love to hear from you!
One of the other Football Teams in Munich worth checking out is SV Heimstetten.
Based in the Kirchheim District of the city, SV Heimstetten play in the Regionalliga Bayern – the fifth division of German football.
Founded in 1967, SV Heimstetten has spent much of its history in German football's lower reaches yet despite this, they can still attract sizeable crowds comparative to their footballing prowess.
SV Heimstetten is actually a comprehensive and complete sports club that also supports the local community and fields competitive teams in basketball, volleyball, tennis and table tennis.
As well as those sporting disciplines SV Heimstetten also field squads that compete in Gymnastic and Judo competitions as well.
Another club making up the Munich's football sphere and in the lower tiers are SpVgg Helios München.
Founded on March 1, 1919, SpVgg Helios München has a unique history but have also, like SV Heimstetten, competed in the amateur football leagues throughout their history as a Football Club.
SpVgg Helios München as a club, have experienced a number of mergers with other local clubs over the year with the most recent merger with Sportverein 1929 Daglfing occurring 1997.
The team currently play in the Kreisklasse 5 division and their actual full team name is Spielvereinigung Helios 1919 München e.V.
This amateur club has a passionate supporter base and as a Munich sporting club also has amateur based teams competing in badminton, volleyball, karate, gymnastics and more!
FC Wacker München are a small local club in the borough of Sendling.
Founded in 1903, the club has mostly played amateur football but they have reached the German Championship semifinals on two occasions in the 1920s.
Wacker means "brave" in German and the team's name can be translated to Brave Munich in English.
Although the club faced bankruptcy in the 1990s, it was reformed by members and offers amateur football to members nowadays.
FC Wacker München's real claim to fame is their role in women's football in Germany. Women's football was permitted in Germany in 1970 and FC Wacker München quickly formed a female team.
The FC Wacker Clubs Women's Team won the Bavarian Championship four times between 1991 and 2003 and the Bavarian Cup three times from 1992 to 1996.
Last but definitely not least is actually the secondary powerhouse of FC Bayern Munich.
FC Bayern Munich II are the reserve team of  Bayern Munich and also play at the Stadion an der Grünwalderstraße, a venue that they share with TSV 1860 Munich.
Being a reserve team of a Bundesliga Football team FC Bayern II is ineligible to progress higher than the 3. Liga  so no matter how good these guys may be the "sky" is definitely not the limit.
You'll often see some big-name FC Bayern players returning from injury, or after the loss of form, playing for FC Bayern II meaning their quality of football is of the highest order for the lower leagues in which they play.
Football Teams in Munich: Playing Locations
With sporting grounds and facilities spread throughout the entire City of Munich and an excellent public transport system, it's very easy to get around Munich and watch your favourite football team in action.
Football Teams in Munich: Our List
There are, of course, many more Football Teams in Munch than we've mentioned here in this blog post. These are just the more "well known" Football Teams of Munich.
With dozens of sports grounds and many other comprehensive sports facilities about the city, Munich really is the Bavarian home for Football.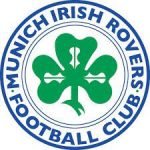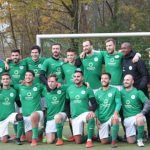 English Speaking Football Teams in Munich
For English speaking ex-pats in Munich looking to get into a bit of football, the Irish based Munich Irish Rovers FC 
The Rovers are always looking for new members and they welcome new faces at training or casual  the kickabouts regularly. The Rovers currently run three men's teams of a varying standards and one women's team. The three men's squads are not fixed and players can move between teams
Do you have a favourite Football Team in Munich, we'd love to hear who it is.
Maybe you play for a local football team here in Munich yourself, let us know in the comments if you do!
Happy Footballing
Viel Spaß beim Fußballspielen