Munich's iconic Pinakothek der Moderne is a world-class modern art museum in the heart of the Bavarian capital.
This artistic mecca actually unites four museums showcasing modern masters like Picasso, Dali, and Warhol alongside pioneering architecture and design. 
We can surely all agree that modern art is not for everyone, and is obviously subjective, but you'd be hard-pressed not to find at least some inspiration here at the Moderne.
Join us as we unveil this artistic powerhouse's storied history and creative treasures as we guide you through the museum in this comprehensive guide. So, let's go.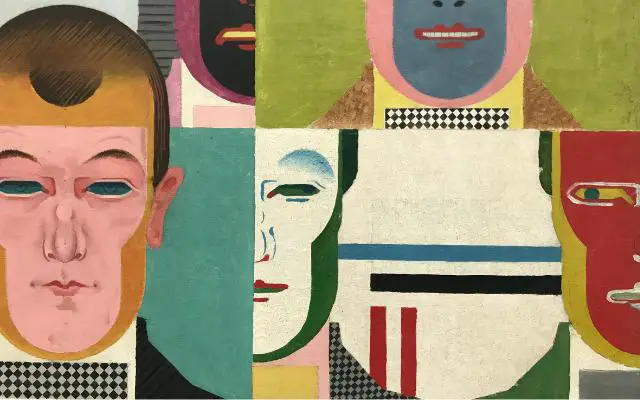 An Introduction to the Pinakothek der Moderne
They (Müncheners and art critics) refer to the Moderne in Munich as the "museum of museums" as it contains over 40,000 objects showcasing painting, sculpture, architecture, design, and graphics from the 20th and 21st centuries. 
The building was specially designed by German architect Stephan Braunfels to integrate these diverse collections.
Stepping into the soaring glass-domed atrium, you immediately get a sense of the expansive artistic treasures that await inside. Its soaring atrium and light-filled halls form an architectural marvel tailored to world-class exhibits. 
The museum's four curated collections span various facets of modern creativity, making it a one-stop shop for experiencing iconic works of modern art (Kunst), architecture (Architektur), graphic arts (Graphik), and design (Design).
As the crown jewel of Munich's Kunstareal museum district, the Pinakothek der Moderne stands as the area's largest and most expansive repository of artistic diversity.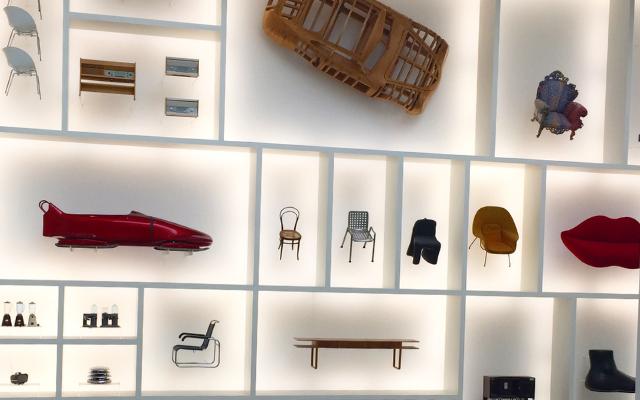 The History and Origins of the Pinakothek Museums 
The Pinakothek der Moderne is a modern art museum that opened in Munich in 2002. 
It unites four separate museums under one roof: the State Gallery for Modern Art, the State Graphics Collection, the Architectural Museum, and the Design Museum.
The Pinakothek der Moderne has its roots in the 19th century Royal Collections of art and it was that man, King Ludwig I, who commissioned the Alte Pinakothek and Neue Pinakothek museums in 1836 and 1853 respectively to house these collections. 
As the collections grew, more space was needed.
Plans took shape in the 1990s to unify the modern art collections from the National Gallery, Architecture Museum and more into one new location. This led to the Pinakothek der Moderne opening in 2002.
Having the three Pinakothek museums clustered in central Munich creates a small arts precinct in the heart of the city.
What Does Pinakothek Mean?
Broken down, the word Pinakothek comes from the ancient Greek words "pinakos" meaning "painting" and "theke" meaning "storage place". 
So Pinakothek (from the combination pinacotheca) literally translates to "picture gallery" or as we would call it in English, "art museum".
It was supposed that classical Greek and Latin were commonly used for institutional names in 19th century Germany, as they lent an air of prestige, history, and authority.
Also as we know Ludwig had a vision for creating what was called the "Athens on the Isar " so there are many other buildings throughout the city with Greek or Latin names.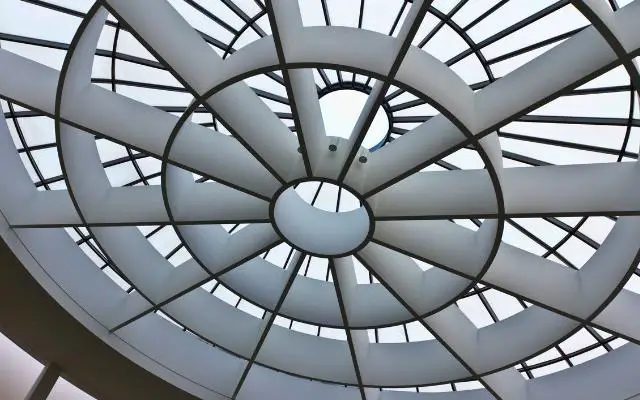 The Museums Architectural Design
One of the most exciting aspects of the Pinakothek is experiencing the building's unique Bauhaus-inspired architecture. The large glass courtyard with its winding walls and staircases bathes the interior in natural light. 
You'll notice clean lines, ample white spaces, an abundance of glass and steel, and an open floor plan allow the building to functionally integrate the diverse collections. Yet the interior colors tailored to each collection provide visual flair. 
The museum's sleekly functional yet creatively daring architecture reflects the innovative spirit of the art within and the building itself has become a modern architectural icon of Munich.
Note: Bauhaus refers to a particular German Artistic movement that was prevalent from 1919-1933.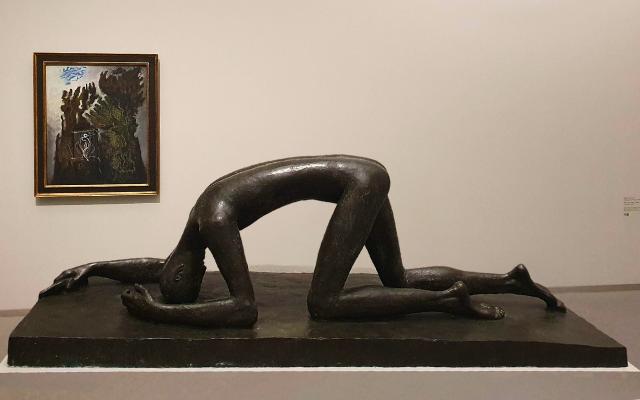 Discovering the Museum's Collections
The Pinakothek der Moderne offers a treasure trove of modern art and design for visitors to discover. Upon entering, your gaze is immediately drawn upwards to the winding walls, staircases and airy domed ceiling of the atrium. 
Visitors can explore a wide range of exhibits including paintings, sculptures, design pieces, photographs, and more. Some highlights include works by iconic artists like Picasso, Kandinsky, Dali and Warhol along with design objects like the Wagenfeld lamp.
Of course the permanent collection is the main draw, and it never disappoints. The museum's west wing houses more avant garde Surrealist and Abstract Expressionist art, while the east wing contains works in the classical modernist style.
Beyond paintings, the Pinakothek also contains a world-class design museum with permanent exhibitions on industrial design, furniture, typography and more. 
These insightful displays reveal the visual appeal and functional intent behind groundbreaking creations.
Artistic Movements and Masterpieces
The Pinakothek der Moderne holds an unparalleled collection of 20th century modern art spanning diverse movements like Fauvism, Cubism, Expressionism, and Surrealism. 
Visitors can view iconic works such as Macke's colorful Fauvist canvases, Cubist geometries by Braque and Gris, Kandinsky's bold abstractions, Magritte's surreal dreamscapes, and Warhol's pop art. 
Through these revolutionary works, one can trace the evolution of modern art and immerse themselves in the creative innovators who redefined artistic vision in the 20th century.
Contemporary Exhibitions
Alongside the permanent collections, the Pinakothek der Moderne regularly rotates exciting temporary exhibitions highlighting cutting-edge contemporary art and architecture. 
Recent shows have included digital installations, architectural photography, sustainable design, and conceptual pieces. 
By pairing these forward-looking displays with modern classics, the Pinakothek creates a dialogue between art of yesterday and today. 
Visitors get a panorama of how human creativity continually pushes boundaries and expresses the ethos of changing times.
Visitor Experiences 
Since opening in 2002, the Pinakothek der Moderne has elicited a range of reactions from visitors. 
While most praise the museum's collections and airy spaces, some critique the plain exterior or postmodern architecture.
However, even skeptics often admit the museum's scope and peaceful atmosphere make it a must-visit destination and whilst the Pinakothek may still have its detractors, it remains an essential experience for any lover of modern creativity visiting Munich. 
With its architectural significance, expansive galleries, and thought-provoking exhibits, it continues to be a world-famous fixture of Munich's vibrant arts scene.
Visiting the Museum's Highlights
If you're limited on time, be sure to see highlights like Warhol's iconic Marilyn Monroe prints and the Design Museum's displays of classic cars and iconic furniture. 
The State Gallery's world-class collection of Surrealist and Abstract Expressionist art is another must if time is a concern.

Wander with an open mind, allowing the provocative paintings, sculptures and installations to meet you where you are. 
There are no right answers in the presence of such expressionistic outbursts, surreal dreamscapes and abstract ponderings. 
What matters is how the art speaks to you. The great thing with this museum being smack bang in the middle of the Kunstareal, is that if you don't like what you see, you can simply walk outside and there are other museums all around you.
Perhaps the Munich Egyptian Museum for pieces from antiquity, or the Alte Pinakothek for 14th to 18th Century Art would be more to your liking.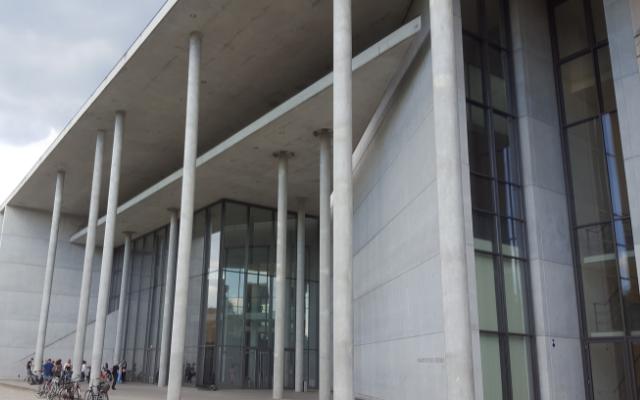 Pinakothek der Moderne | Essential Visitor Information
Location:
The Pinakothek der Moderne is located at Barer Straße 40 in central München. 
Hours:
It is open Tuesday-Sunday 10am-6pm, and until 8pm on Thursdays.
Prices & Tickets:
– 10 € for admission to all collections
– 1 € for admission on Sundays
– Day pass 12 Euro (3 x Pinakotheken Museums, Museum Brandhorst, Sammlung Schack) 
Food & Dining:
There is a cafe within –  Café Münchner Freiheit – on our last visit to this minimalistically designed cafe we found the coffee to be good but we did not eat anything here. Seems to have a somewhat negative reputation on review websites so best to be the judge of it yourself. 
Getting There:
The museum is easily reached by public transportation, located near the Odeonsplatz metro station and several bus stops.

Tram – Line 27 | 28: Stop Pinakotheken.
Underground – U2: Stop Königsplatz or Theresienstrasse. U3 | U6: Odeonsplatz or Universität. U4 | U5: Odeonsplatz.
Bus– Line 100 (museum line) | Line 58 (CityRing) : Stop Pinakotheken.
Official Website:
https://www.pinakothek-der-moderne.de/
What Do Other People Say About The Museum
Best not to take our word for judging the quality of this museum and certainly you should do your own research before visiting.

Honestly, you'll either love it or see it as a waste of time – but only you can be the judge, and only by visiting will you draw your own conclusion.

Check out what others are saying via Google Reviews Here.
Absolute Munich's take on the Pinakothek der Moderne
With over 40,000 pieces spread across four museums, the Pinakothek der Moderne harbors far more treasures than can be appreciated in a single visit so if you love Modern Art look at spending many hours here.
Try to budget ample time to lose yourself in Pinakothek's vast range of sensational modern masterpieces and design innovations. This is a museum that rewards those who immerse themselves in its diverse offerings and Temporary Exhibitions.
For those with only a moderate interest in Modern Art then racing through the halls for a superficial look would still take two or three hours yet only scratch the surface of all this temple of modernism has to offer.
We hope you enjoyed this full guide (based on our experience) which reveals all about the Pinakothek der Moderne, and that it will be beneficial in planning your visit here.
Cheers, safe travels, and thanks for reading! 
FAQs About The Pinakothek der Moderne In Munich