Munich is one of the most beautiful cities in the world, and in spring, it's especially lovely.
The days are getting longer and warmer, the trees are starting to blossom, and there's a festive feeling in the air. This is truly a wonderful time to visit this amazing city.
If you're lucky enough to be in Munich in April or May for the start of Spring, then we absolutely suggest that you make a concerted effort to get to Frühlingsfest – the city's biggest springtime party!
There are many Munich Events in the city's yearly social calendar, but Munich's Numer One Spring Festival is something special, and, if you can't stomach the crowds of Oktoberfest then this springtime celebration could be "right up your alley", so to speak.
in this blog post, we tell you ALL ABOUT Frühlingsfest 2024 and we sincerely hope this information convinces you to come along to the festival in this great Bavarian City of ours.
We hope you enjoy the read.
Springfest in Munich: What is Frühlingsfest and what can I expect?
For the uninitiated: no, it's not a flower festival. Frühlingsfest Munich, often called Springfest, is a beer festival that takes place annually in April.
It's the little sister to the hulking phenomenon that is the Oktoberfest, but don't let that fool you – Frühlingsfest is no slouch in the fun department.
This springtime festival features rides, games, food stalls, and lots of beer. And it's not just about the beer – this amazing fun festival is also a fantastic opportunity for any visitor to the city, to take time to check out some of Munich's many (and varied) cultural offerings.
There are usually some brilliant music performances, among other artistic other attractions happening during the festivities. So if you find yourself in Munich in April, do check out Frühlingsfest! You won't regret it.
The Munich Frühlingsfest is actually another Volksfest, which is the German name for the Festival of the People. And in German-speaking countries, these Volksfests are generally a festival that combines funfairs and amusements with beer tents (Festzelte) or wine tents (Weinzelt).
Frühlingsfests are extremely popular across the entire country of Germany, and indeed, there are literally hundreds of them each year.
The Beer Tents at Munich's Spring Festival?
It's worth noting that while these two beer tents we're showcasing below are the main attractions, there are also other smaller beer tents and beer gardens at the festival where you can enjoy a variety of drink and food options.

Exploring the entire festival grounds allows you to discover different atmospheres and experiences within Springfest.
Festhalle Bayernland
The guys who operate the Festhalle Bayernland travel the globe weaving their wandering folk festival beer tent magic everywhere they go.

Ok, maybe not the entire globe, but certainly throughout Bavaria – check out where they might turn up next right here.

This tent has some history about it being the oldest beer vendor that operates one of the large tents here at the Munich Fruhlingsfest.

But old certainly doesn't mean outdated and this tent will rip your socks off with fun!
One of the two large beer tents at Springfest.
Offers a lively and fun atmosphere in true Bavarian style.
Serves beer from Augustiner, one of Munich's six main breweries.
Features cute paintings of iconic Bavarian places hung up around the boxes, adding to the festive ambiance.
A popular choice for locals and visitors alike.
The Hippodrom
The striking red and yellow Art Nouveau facade of the Hippodrom has been synonymous with Munich Oktoberfest since 1902.

It wasn't until 2010 however, that the Hippodrom made it into the grounds of the Theresienwiese for the Munich Spring Festival.

Sadly in 2014 the Hippodrom was no longer deemed required ay Oktoberfest for reasons not known to us, but hey, Oktoebrfests loss in Springfests gain that's for sure.
The other main beer tent at Springfest.
Open daily from 11 am to 10:30 pm during the festival.
Offers a vibrant and energetic atmosphere with live music and entertainment.
Known for its lively party atmosphere and favored by many festival-goers.
Great place to enjoy a beer and soak up the festive spirit.
When is Frühlingsfest in 2024 and where does it take place?
Frühlingsfest 2024 in Munich will take place from April 19th to May 5th at the Theresienwiese under the watchful gaze of the Bavaria Statue (Lady Bavaria), and it promises to be a great time.
The Theresienwiese is a large open-air event space in the centre of Munich where many of the city's biggest events are held, including Oktoberfest and the Winter Tollwood.
If you can't swing by Munich or Oktoberfest, then trust us, this is the next best thing. If you're looking for a fun-filled springtime activity, be sure to start planning your holiday in Munich and join in the fun!
The history of Frühlingsfest and its importance in the Munich community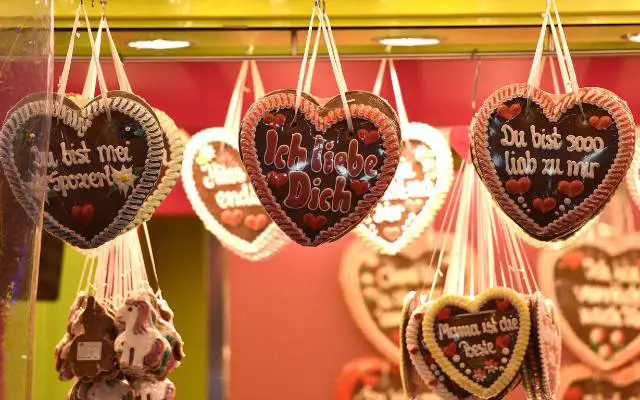 Frühlingsfest has been a beloved Munich tradition since the 1960s. It remains one of the high points of the Munich calendar, attracting visitors from all over the world.
The Springfest in Munich is held at the Theresienwiese, as we noted earlier. This is a place that has its own notable history and is a destination that's important to many of Munich's inhabitants.
Why? Well this place, The Theresienwiese, was named as a homage to Princess Therese of Saxe-Hildburghausen, the wife of then Crown Prince Ludwig.
And so it was that in 1810, right here on the Theresienwiese, the first ever Oktoberfest was held on the occasion of their wedding and so this is one of the most famous places in Munich.
Frühlingsfest is a great time to come together with friends and family and to celebrate the coming of spring as well as being an important cultural event, showcasing some of Munich's best music, art, and food.
Frühlingsfest At It's Best in Video
Experience the vibrant spirit of Munich like never before with this captivating video on Frühlingsfest for the awesome content creators at Look Around You who are specialist videographers in Munich.

Also known as the Munich Spring Festival obviously, this mesmerizing event encapsulates the essence of Bavarian culture, captivating both locals and visitors alike.

In this video from Look Around You you'll embark on a virtual journey through the bustling festival grounds, filled with colorful carnival rides, traditional Bavarian delicacies, and live music that will make you want to dance.

Immerse yourself in the lively atmosphere and witness the joyous celebrations that bring people from all walks of life together.

Whether you've been to Munich before or simply want to revel in the enchantment of this renowned festival, this video is your gateway to a remarkable experience.

Get ready to be immersed in the sights and sounds of Frühlingsfest, igniting your wanderlust and leaving you yearning to join the festivities firsthand.
Enjoy Frühlingsfest like a local: What to see and do at the festival
The Munich Springfest is an excellent opportunity to enjoy all that Munich has to offer and we hope that these tips on how to make the most of your time at the Frühlingsfest 2023 will help:
Try some of the delicious food! There will be plenty of stalls offering all kinds of traditional German fare and Bavarian Cuisine, and it's all worth trying.
Fireworks displays are expected on all Fridays of the festival and are well worth a look.
Check out the rides. Springtime is the best time to be a little silly! If you ever need an excuse to try those fairground rides that you think only kids ride, just blame it on the alcohol.
Make sure to check out the musical performances happening throughout the festival. Frühlingsfest is an awesome opportunity to see some up-and-coming local talent, as well as some more established acts.
The famous Frühlingsfest Flea Market is traditionally held on the first Saturday of the Sprogfestival each year and is absolutely unmissable with its eclectic wares at bargain prices.
And of course, don't forget to drink plenty of beer! This is a sort of a beer festival, after all, and there will be plenty of delicious brews on offer.
Frühlingsfest 2024: Final Thoughts
So there you have it– everything you need to know about the Munich Spring Festival for 2024 and everything you'll need to be prepared for Frühlingsfest 2025.
We have a few months left till spring is once again upon us. What better time to start preparing for your trip than now (and as Germans very well know, preparation is key)!
This coming spring festival promises to be a grand time, so swing by Theresienwiese and let the good times roll. Prost!
Future Frühlingsfest Munich Dates
Munich Frühlingsfest 2024 | April 19th to May 5th | Theresienwiese | München
Munich Frühlingsfest 2025 | April 18th to May 4th | Theresienwiese | München
Munich Frühlingsfest 2026 | April 21st To May 7th | Theresienwiese | München